Helping organisations towards their purpose and goals through effective recruitment
Management & Professional
Kinetic Management and Professional consultants understand the markets they serve and have access to a wide network of candidates supported by strong technology and applicant tracking systems. Our methodology is built on a bespoke consultative approach with customer and candidate. Long term customer retention and low staff turnover of kinetic consultants trained in their specialist markets enable Kinetic to be recognised as a key partner for recruitment of management and professional candidates.
Development
Design Engineer
Mechanical Design
Electrical Design
Project Director
Technical Director
Quantity Surveyors
Structural Engineers
NPD Managers
CAD Technicians
Project
Project Engineer
Project Manager
Commissioning Engineer
Site Managers
Control & System Engineers
Contracts Managers
Asset Management
Facilities Management
Planners
Process
Production Managers
Engineering Manager
Manufacturing Engineer
Logistics
Health & Safety
Production Planners
Procurement
E&I Engineer
Process Engineers
Improvement
Lean Specialists
Quality Engineers
Quality Managers
Six Sigma
Industrial Engineer
Validation Engineers
Applications Engineers
Business Improvement Specialists
Supply Chain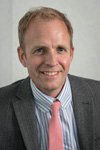 It is reassuring to know that the Kinetic team has the capability to respond within their area of specialism and have the solutions, technology and robust processes needed to support our clients and candidates
With access to up to date recruitment technology I can source and deliver best match candidates with shortened lead times.