A Turnkey solution
Project Recruitment Solution
Kinetic has the capacity to support projects through its specialist divisions providing skills at the operational, technical and management levels of an organisational structure.
This bespoke service is designed to be flexible and includes components of the three alternative supply solutions providing a mechanism to hire staff on contract, introduce permanent staff and deliver spot recruitment to fulfil project requirements.
The service is suited to new build, installation, refurbishment, re-location, new product launches and large scale expansion.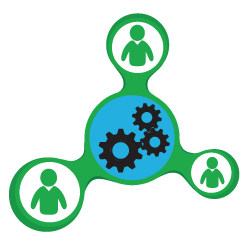 My approach is consultative. I want to ensure a solution that best serves our clients and contractors. It is imperative that I understand the needs, the aims and the long term goals of each customer so I can match and tailor a Kinetic recruitment solution to deliver the best level of service
With access to up to date recruitment technology I can source and deliver best match candidates with shortened lead times.