The UK Manufacturing and Engineering economy is built on it's strong heritage, skilled workforce and high quality of workmanship respected globally
Skilled & Trades
Kinetic Skilled & Trades has a heritage of working with blue collar and trades people, matching their skills with contract and permanent work to our loyal customer base. Our Skilled & Trades specialist consultants understand the unique industry skill sets giving customers the confidence to engage Kinetic as a key recruitment partner.
Electrical
Commercial Electricians
Maintenance Electricians
Panel Wirers
Instrument Technicians
Machine Wirers
Domestic Electricians
PAT Testers
HV Engineers
Control & Instrumentation
Building Services
Loomers
Mechanical
Assembly Fitters
Maintenance Engineers
Plant Fitters
Hydraulic Fitters
Valve Fitters
Pump Fitters
Vehicle Fitters
Machine Tool Fitters
PSV Fitters
Pipe Fitters
Instrument Mechanics
Fabrication
Sheet Metal Workers
Platers
Production Welders
Pipe Welders
Coded Welders
Steel Fixers
Burners
Riggers
Fabricators
Coach Builders
Sprayers
Machine Shop
CNC Machinists
Conventional Machinists
Toolmakers
Grinders
Quality Inspection
NDT Technicians
CNC Programmers
CAD/CAM Programmers
CNC Profile Operators
Metal Spinners
Metal Polishers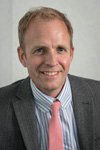 It is reassuring to know that the Kinetic team has the capability to respond within their area of specialism and have the solutions, technology and robust processes needed to support our clients and candidates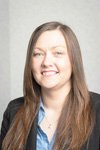 As a senior member of the Skilled & Trades team my focus is to mentor and support my consultants in the delivery of high quality service.