Services focussed on value to enhance the delivery process
Value Added Services
All services are focussed on providing tools for improved process, risk management, quality of candidate selection and support Kinetics` commitment to continuous improvement
Value Added Service enhancements are summarised below:
24 Hour support (24/7)
The Kinetic 24/7 service provides operational support around the clock. The service is staffed by dedicated office based consultants with access to the Kinetic customer relationship management system providing real time support at any time of the day.
Talent Management tools
The key areas of focus are geared towards volume recruitment processes, talent audits, employee development and succession planning. Kinetic personnel are qualified to implement all services.
Management Information
Kinetics service level agreements and performance measurement are designed using Kaplan and Norton Balanced Scorecard as the tool and methodology for reporting.
Additional management information to provide full visibility of spend prior to invoicing is an example of providing leading indicator performance measures.
Health and Safety Risk Management and Guidance
The expertise within Kinetic has the capability to provide guidance, risk assessments and where required design and develop health and safety policy. Our NEBOSH qualified personnel focus on all ISO 9001:2008 risk measures and can provide onsite advice.
Legislative Support
As a recruitment partner Kinetic has clear responsibilities for employment and legislative compliance for delivery of all its services. Kinetic consultants receive formal training through the Recruitment and Employment Confederation to ensure clients are fully aware of current and future legislation.
Management responsible are Chartered Institute of Personnel Development accredited members and have established relationships with Recruitment and Employment Confederation qualified lawyers as well as strong relationships with A.C.A.S
Time and Attendance
For additional control and workforce management Kinetic work with a number of partners to supply the latest technology enabled Time and Attendance systems.
Pre-Employment Screening
Kinetic has the capability to undertake screening for the most commonly abused medications and street drugs in the UK. All tests are CE Marked with an accuracy level of 99%.
Kinetic provides additional screening tools to complement the ISO accredited five stage selection process. This includes a suite of skills and workplace awareness testing or a product designed for the customers individual need. Additionally as a CEB licensed partner we can design and provide access to bespoke selection and evaluation tools which include psychometric and occupational testing.
Disclosure Barring service (DBS) & Pre-employment screening checks
Kinetic consultants are trained to consult and provide guidance in terms of the best approach to additional screening. Kinetic are a licenced provider of Disclosure Barring Service checks.
Vendor Management Services
Kinetic has proven processes that enable visibility of spend and enhanced management information. As a vendor manager we collaborate with a client to aggregate supply, integrate processes and methodologies within their recruitment supply chain. The solution enables the client to work with a retained group of specialist suppliers across disparate sites with a unified approach.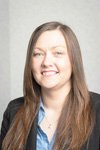 As Managing Consultant for the Manchester Industrial team my focus is to mentor and support my consultants in the delivery of high quality service.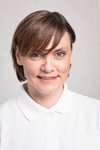 Great account management is important to me. It is about clearly identifying specific needs and developing a solution to ensure that each Kinetic client continually receives an efficient value added service